10x Brothers Grimm Fairy Tale Food (+ Recipes)
Who does not want some fairy tale food? Here you can find the Brothers Grimm fairy tale food. Ingredients, dishes, and recipes. Enjoy!
Below I present the dishes and ingredients I found while reading all of the Brothers Grimm fairy tales.
Now, I am a storyteller, not a cook. I searched for recipes matching these dishes/fairy tales but did not make them. Try them at your own risk!
Without further ado, bring on the fairy tale Appetizers, Main Courses, and Desserts.
💡 As an Amazon Associate, I earn from qualifying purchases. I get a little percentage whenever you buy something after clicking one of my affiliate links. Thanks!
💡 As an Amazon Associate, I earn from qualifying purchases. I get a little percentage whenever you buy something after clicking one of my affiliate links. Thanks!
1. Little Red Riding Hoods Cake and Wine
Grandmother is sick. And what do you need when you are sick? Little Red Riding Hood's mother knows. Sick grandmas need Cake and Wine.
And so, dear reader, you now know what to send to your grandma next time she is sick. 🙂 (I am not a doctor, yadda, yadda, at your own risk, yadda, yadda).
Nobody knows for sure what kind of cake the girl took to her grandma, but it just might have been this great looking german red riding hood cake (from easyhomebaking.com)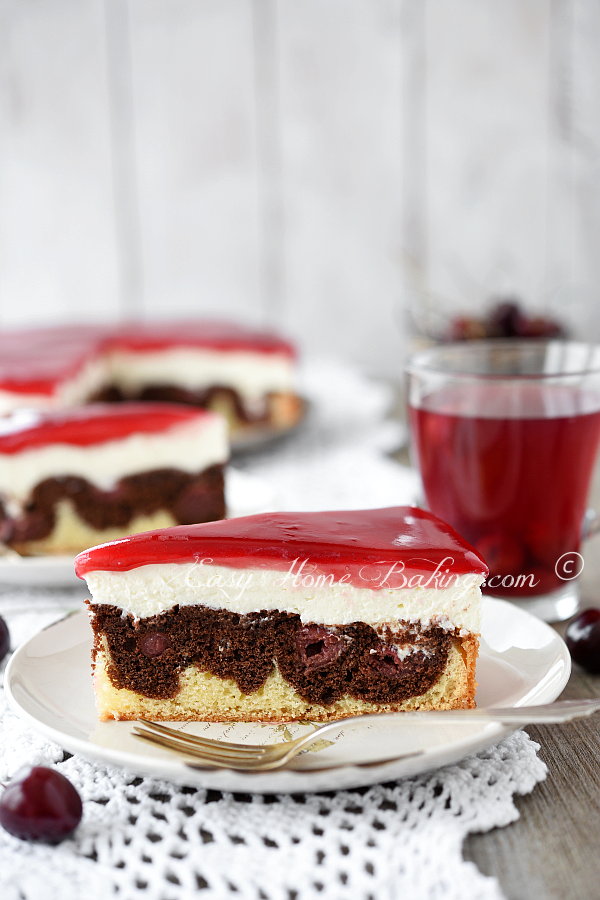 And the wine? I don't think I need to help you buy a bottle of red wine. Tip: don't buy the cheapest one.
Read the fairy tale 'Little Red Riding Hood'
2. Cinderella's Pumpkin
In the Disney version of Cinderella, the old fairy brings forth a beautiful pumpkin carriage. An iconic image that many remember.
You could make a delicious pumpkin pie, but it's also an ideal choice for a warm comforting soup.
In the Brothers Grimm version of Cinderella, there is no pumpkin carriage to be found. Just a princess running and walking. Psst… unless your eaters are folklorists, they will not know this.
Read the fairy tale 'Cinderella'.
3. The Fisherman and His Wife's Fish
One day, a poor fisherman catches a magical flounder. It asks him to be returned to the sea.
Excited, the fisherman returns to his wife. She berates him for not having wished for something from the flounder. And so, for love and decency, our fisherman returns to the sea.
Read the rest of the fairy tale: 'The Fisherman and His Wife'.
Flounder can be prepared in many ways. This recipe is quick, easy, and tasty:
4. Clever Gretel's Roast Chickens
Gretel loves to prepare roast chicken. However, she loves eating roast chicken even more!
One day she had prepared two roast chickens. However, her master's guests ran late. She sipped some wine. She put some more butter on the chicken. She sipped some more wine.
It became very clear and apparent to her: she needed to thoroughly taste the chickens. To check them. To make sure they were perfect for the guests.
After eating the finger-licking good chickens, she cooks up a smart plan to scare the guests away and takes all the chicken for herself.
Read a longer version of the fairy tale Clever Gretel at Storyberries.
I loved the book Salt, Fat, Acid, Heat by chef Samin Nosrat. Her recipe for roasted chicken is simple but delicious.
5. The White Snake's Snake
Do you fancy something a little bit more weird than fish or chicken?
Ok, you asked for it.
What about snakes? Not sure if it is legal to eat snakes in all countries, but according to fairy tales, they sure can convey some magical properties.
In the fairy tale The White Snake, the king regularly eats a piece of a white snake. It gives him the power to understand the languages of animals. When his servant tastes a piece of the flesh for himself, he embarks on an exciting journey. He helps different animals and in turn, they help him in his greatest hour of need.
Not sure about serving snake meat? You could also go for this 'white snake' cocktail.
6. The Hare's Bride Cabbage and Millet
Maybe you'd like a vegetarian main dish? Look no further!
In the fairy tale 'The Hare's Bride' a hare takes a young woman for his bride. She is to prepare a wedding dish of cabbage and millet for the wedding guests.
However, while cooking, she changes her mind and runs away from the hare.
Although this fairy tale is a bit sad, the food inspired by it doesn't have to be!
What about this millet with red cabbage?
7. Sweet Porridge's Sweet Porridge
After the main courses, we are approaching the deserts, starting with Sweet Porridge. Honestly, sweet porridge would also be great for breakfast or an afternoon comfort bowl.
There are endless ways to make porridge. By all means, choose your favorite porridge, add some more sweetness, and presto!
In case you need some more inspiration for recipes, here are 5 ways to make porridge by the man Jamie Oliver himself.
8. Hansel and Gretel's Gingerbread House
One of the most iconic fairy tale images is the gingerbread house from the fairy tale of Hansel and Gretel. It was made by the local witch to trap children for her witchy dishes.
Luckily the two escape this fate, and all ends well (except for the witch).
Online you can find an endless amount of pictures and recipes for gingerbread houses.
I like this one from Sally's Baking Recipes. She provides the full recipe and ingredient list on her website.
9. Looking for a Bride's Cheese
Imagine looking for a bride by watching her eat cheese!
One day a young shepherd has the luxury to choose a bride from among three sisters. The clueless young man can't figure out whom to choose and calls his mum for advice.
She tells him to watch them cut a wedge of cheese and eat it.
The young man follows the dating advice of his mother and behold: all three sisters cut and eat their cheese a different way.
However you end this fairy tale, Looking for a Bride is a lovely tale to accompany a nice cheese platter.
10. Snow White's Apple
Something crispy? Something crunchy? Something healthy?
As long as the apple is not poisoned like in the fairy tale of Snow White, it's a great snack to eat throughout the day. The possibilities of apples are endless, from apple compote to apple pie to apple juice.
More Fairy Tale Food
Do you want to take a deep dive into five-star fairy tale food? Check out this video of master cook Heston Blumenthal's fairy tale banquet.
Photo credits: Elena Mozhvilo on Unsplash